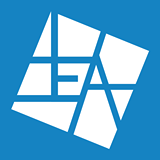 Educational Alliance
ABOUT THIS OPPORTUNITY
Educational Alliance brings together and partners with diverse communities in Lower Manhattan, offering individuals and families high-quality, multi-generational programs and services that enhance their well-being and socioeconomic opportunities.
As Educational Alliance creates a digital Manny Cantor Center to maintain connections and provide information to our community during this time of social distancing, the role of online content has become critical. They are in need of volunteers who would like to help contribute MCC's virtual community center by creating new content and sharing your skills and knowledge. This can include, creating virtual art projects that can be done at home, writing recommendations on books, podcasts and tv shows, or making videos to share skills you have with others. We are open to all ideas, and will work with you to see what we can do!
To participate, please follow the link to "sign up".