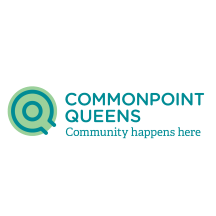 Commonpoint Queens
ABOUT THIS OPPORTUNITY
The Commonpoint Closet is a pop-up store with donated, free, professional clothing suitable for interviews and an office work environment. The store will be open to shoppers from June 13 – June 18.
Volunteers are needed throughout May to help, sort, and prep the clothing to go into the Commonpoint Closet and to work in the store to help clients "shop," keep the racks organized (including steaming clothes after they've been tried on and returning clothes to racks), cleaning dressing rooms and high-touch areas, checking in and checking out guests.
If you want to help, click the Sign Up button to learn more and register.