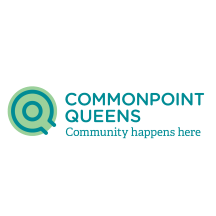 Commonpoint Queens
ABOUT THIS OPPORTUNITY
Let's make sure everyone is taken care of! You can volunteer as servers, helpers, greeters, or cleanup crew, and also mingle with our clients. The meal program will include a performance from a high school jazz band and remarks from our CEO, Daniel Ellman, and our director of adult and senior services, Shelly Channan.
Seniors will be arriving around 11:30 am. We expect 150+ seniors to be in attendance and need your help to make sure this event is a success.
This opportunity is ideal for teenagers and adults.