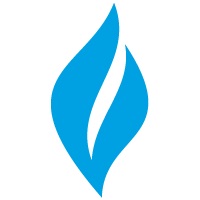 UJA-Federation of NY
ABOUT THIS OPPORTUNITY
Jewish values teach us that to take care of those in need is to take care of ourselves, and that joy is found in giving. Below you will find actions you can take to help others — without leaving home.
For Families With Children
Make colorful greeting cards (no glitter!) for residents at The New Jewish Home — and mail to Sarah Neuman Campus at 845 Palmer Avenue, Mamaroneck, NY 10543
Go through your children's gently used clothes for donation to Kids' Kloset — once their warehouse reopens. Find out more at 914Cares.org/kidscloset
Donate much-needed diapers and other baby supplies to Westchester's Baby Bank — order from an online retailer and have it delivered to their drop-off locations: find out more at 914cares.org/baby-bank
Teach a child in your family how to cook a family recipe — or find more kid-friendly cooking projects at kveller.com/article/all-recipes or JewishFoodExperience.com
Make a rainbow poster to hang in your window to encourage happiness in others
Use FaceTime, Zoom, Google Meet, Microsoft Teams, or other virtual platform to connect with grandparents or others who might be cheered by a visit.
For Everyone
Pool with friends to send a meal to Westchester healthcare workers. Westchester Magazine is leading the charge by launching their new program called Feeding the Front Line.To connect with your local hospital, email marketing@westchestermagazine.com with questions or for more information
Kosher19 provides kosher meals to local hospitals for those who do not partake of non-kosher meals
Show your appreciation for healthcare workers by calling the Health Hero Hotline
Contact your local municipal police, fire, or emergency medical service to arrange a meal delivery for those who keep our neighborhoods safe
Record yourself singing a song you love or reading inspiring poetry, and post online to our UJA Instagram or Facebook pages (@UJAfedNY)
Reach out to a friend or relative who might be lonely
Use technology to assist a person who might need help connecting
Call a neighbor to check in, especially if they are elderly and living alone
Visit our volunteer opportunity page for a list of projects that you can do from home, both for individuals and families who want to help: ujafedny.org/volunteer/coronavirus
* The contents of this notice are for general informational purposes only, and do not constitute a recommendation or an endorsement of any service provider. Information about organizations that have no affiliation with or relationship to UJA-Federation may be included. UJA-Federation has not independently confirmed or verified the information about the organizations listed herein. UJA-Federation assumes no obligation with respect to the health or well-being of the individuals who use any information contained herein and disclaims all liability for injury or losses that may arise out of the use of information provided by UJA-Federation. Reliance on any information in this notice is at the reader's own risk. The information is not intended to be used to promote, market, or recommend any transaction, service provider, or business cited herein.