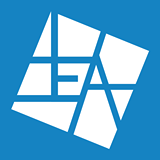 Educational Alliance
ABOUT THIS OPPORTUNITY
The holiday season this fall and winter is going to look drastically different for all of us. Normally, Educational Alliance hosts a variety of parties and special meals for their members to celebrate as a community. This year, that celebration will adapt to ensure the safety and health of all.
Volunteers will create holiday notes of gratitude and well wishes to Ed Alliance's Students and Older Adult members. Letters will be distributed around the holidays along with a holiday food pantry or gift.
WHAT IS YOUR COMMITMENT?
Write 5 holiday letters and mail them to Educational Alliance


Guidelines and mailing info will be shared upon registration

Send letters to EA by a certain date (note: the date of the timeslot you sign up for is the last day for EA to receive cards)
HOW TO GET STARTED:
Complete EA's Volunteer Application via the sign up button
EA staff will email you information on how to write and send in letters
APPLY TO WRITE HOLIDAY LETTERS IF YOU…
Are eager to spread positivity and cheer to fellow New Yorkers this holiday season
Are creative and crafty - the more creative cards, the better!
Have supplies such as paper, pens/markers, envelopes, and stamps
Click the "sign up" button to the right to get started!