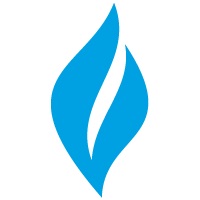 UJA-Federation of NY
ABOUT THIS OPPORTUNITY
This is a growing list of remote volunteer opportunities specifically targeted to support healthcare providers.
Hudson River HealthCare (HRHCare)/Brightpoint Health provides healthcare on the frontlines combating the COVID-19 pandemic for many of the most vulnerable members of our communities. HRHCare is at the epicenter of the response serving many of the most underserved and at-risk throughout the Hudson Valley, New York City, and Long Island. Volunteers are needed for the following opportunities:
Donate Hygiene Packages for Homeless or Isolated Patients (e.g. toothpaste, disinfectant wipes, soap, shampoo, toilet paper)
Make Masks for Patients in various sizes and designs suited for pediatric and adult clients. https://www.cdc.gov/coronavirus/2019-ncov/prevent-getting-sick/diy-cloth-face-coverings.html
Donate Personal Protective Equipment (PPE) for Healthcare Providers
Make or Provide Lunches to Staff in our Health Centers in Westchester, Suffolk County, Hudson Valley, and New York City.
For a complete list of Hudson River health center locations and further specific needs please contact Jeramie Barber at jbarber@hrhcare.org
The New Jewish Home is experienced in caring for patients with contagious diseases. We are prepared to manage the outbreak and minimize harm and the spread of COVID-19 as it emerges in our healthcare system. But this will take the immediate influx of substantial resources.
Help Feed Healthcare Heroes: The New Jewish Home has established a Hero Fund for our 485 (Manhattan location) and 263 (Westchester location) frontline healthcare heroes. The Fund is providing meals to our frontline staff who are caring for our patients in this pandemic. This effort supports our medical team, social workers, therapists, housekeeping, food service staff, CNA's and many other frontline heroes working long hours to provide care to our residents. We are partnering with local restaurants to provide food and delivery, supporting small businesses during this time of need of New York – all while providing a delicious grab and go boxed meal to our heroic staff. Please email LLeibowitz@jewishhome.org
Letters of Love: We have launched a "Letters of Love" program to connect our residents with people who care all over the world. The need for the healing power of connection has never been greater – and these thoughtful messages brighten the day for the older adults we care for. Volunteers can sign up to send letters, pictures, poems, stories and photos digitally to The New Jewish Home. Once received, our staff delivers the Letters of Love to our grateful residents. For more information about the Letters of Love Program click on our Instagram Links for our Father's Day Challenge or check out our Facebook page. Letters can be mailed to Rabbi Malamys attention to the address below. Please email LLeibowitz@jewishhome.org for more information.
Caregivers can receive packages of self-care items such as shelf stable snacks, lip balm, hand and face creams, travel sanitizers and wipes. Packages can be delivered to our Manhattan location dropped off for Mark Becker or mailed to Mark Becker, Administrator of HAPI,
1200 Waters Place, Bronx, NY 10461. Telephone: 718-329-8389
You can also donate individually or as a group to TNJH COVID-19 Emergency Fund:
Maintaining Connections: iPads, tablets or smart devices (Alexa, Google Home) help residents keep in touch with their loved ones and provide stimulating games and memory activities. We have an unprecedented need for additional enhanced communication technology, with opportunities to support a pilot program placing Amazon Alexa devices throughout our facilities – to procurement of additional tablets and iPads.
Activity Kits: To help keep our residents engaged while adhering to social distancing requirements, we are creating activity kits with 2-3 items in them. We have 500 residents in Manhattan and 200 in Westchester, which creates a need of 700-2,100 items and cost of $10 per kit. The community can support this effort with donations to provide a specific number of kits for distribution. These kits include Word Jumble Puzzles, Large print Crossword Puzzle and Word Search Books, Suduko Books, Adult Coloring Books, Pens, Colored Pencils, Mini Art Kits, Journals and hand-held pencil sharpeners.
Please email Leah Burke at LBurke@jewishhome.org or Lauren Leibowitz at LLeibowitz@JewishHome.org or call 201-280-8512 (mobile) to discuss these opportunities for support.