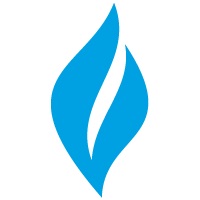 UJA-Federation of NY
ABOUT THIS OPPORTUNITY
At UJA-Federation of New York, we know that children across our catchment area will experience a challenging and unprecedented summer. With the absence of day camp and other summer programs, many children will need alternative activities to stay busy and continue active learning until school is back in session this fall. We are partnering with The Jewish Board and the Mid-Island Y JCC to distribute summer activity kits to children in need. From foster children living in residential facilities to low-income families unable to afford these additional supplies, each completed kit will be enjoyed by a deserving child this summer.
With over 75 locations around New York City and in Westchester, The Jewish Board offers programs and services that provide an unmatched reach and impact in mental and behavioral health, children's services, trauma, and recovery. Their continuum of care spans all ages and stages of life, and embraces people of diverse cultures, ethnicities, religions, gender, sexual orientation, and socio-economic backgrounds.
The Mid-Island Y JCC provides vital services and fosters Jewish identity, personal growth, family strength and community. The Mid-Island Y JCC is open to everyone in the community serving individuals of all ages, abilities and challenges. They provide supportive services for adults and families, especially through their early childhood development program.
Build a kit with a combination of essential items listed below to support children in need across New York this summer:
Art supplies (colored pencils, crayons, markers, and more)
Book-themed games (trivia, board games, card games, and more)
Books (all ages and levels, Spanish language, Hebrew, and more)
Backpacks/totes
Journals/notepads
Pens/pencils
Workbooks
Please mail or deliver completed activity kits to the following sites:
New York City: Horizons, 970 DeKalb Avenue, Brooklyn, NY 11221 *ATTN: Gloria Henderson
Westchester: Genesis, 2392 Grand Ave. Bronx, NY 10458 *ATTN: Priscilla Augustin
Long Island: Mid-Island Y JCC, 45 Manetto Hill Road, Plainview, NY 11803 *ATTN: Gail Warrick