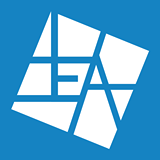 Educational Alliance
ABOUT THIS OPPORTUNITY
Edgies Teen Center is committed to empowering New York City teens ages 13 to 18, ensuring that they have the skills, resources, and opportunities to achieve their full potential. Support the teens at Ed Alliance's virtual after-school program by providing tutoring in core subject areas to help them achieve their goals this school year and beyond. Volunteers will participate in a Zoom programming session dedicated to academic support to help students succeed.
Subjects needed: Greatest needs: Math (Algebra 1&2, Geometry, Trigonometry, and Pre-calculus), Science (Living Environment, Chemistry, and Physics), English (Writing), Homework Help, Test Prep; Additional needs: History (Global, US)
Important Details:
Work virtually one-on-one or in small group setting with students in a core subject area to provide academic support
Commit to at least one hour session on Mondays or Thursdays from 5-6PM
This is a virtual opportunity and internet and Zoom access is required
Volunteer must be 18 years of age or older, college students encouraged to apply
For more information, please click the "sign up" button and fill out a volunteer application. A professional at Ed Alliance will be in touch with you shortly after.