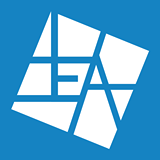 Educational Alliance
ABOUT THIS OPPORTUNITY
Educational Alliance's Sirovich Center has continued its support of NYC's Older Adult community through virtual programming during the pandemic. As certain restrictions are lifted, Sirovich is reopening its food pantry for pick up once per week. Ed Alliance is looking for volunteers to help support the food pantry that will occur each Wednesday from 9AM-4PM, multiple shifts available. Volunteers will assist in unloading, organizing, packaging, and distributing food packages to Older Adult members that come to Sirovich for the food pantry.
This is an in-person volunteering opportunity, and we want you to know that many precautions are in place including temperature checks, sanitizing, social distancing, and PPE supplies provided. If you are well and able, learn more and click the sign up button to provide support during these challenging times.*
*UJA has asked its nonprofit partners to confirm that all service projects comply with government rules, regulations, and safety guidelines.