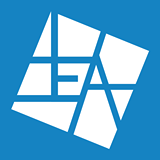 Educational Alliance
ABOUT THIS OPPORTUNITY
Our "Edgies" Teen Center students have been working with the Resilience Advocacy Project to build an awareness campaign to reduce the stigma of mental health issues.
On our MLK Day of Service 2020 we invite members of the community to stand in unity in Dr. King's dream by participating in hands-on service and advocacy work based around the stigma of mental health and how it intersects with youth incarceration.
Created in partnership with Repair the World, the day includes interactive learning through the lens of Dr. Martin Luther King Jr.'s teachings on justice, speakers and information on the intersection of mental health and youth incarceration, and a service project with Free Minds.
Volunteers will review poems written by incarcerated youth and provide supportive commentary on their work. Often this writing is the only creative outlet the youth have, and volunteers are often the first to offer encouraging words to them. We will also create decorative birthday cards for these young writers to receive on their birthdays.
Registration and Breakfast: 9:30 – 10:00 am
Program: 10:00 am – 1:00 pm
Closing and Lunch: 1:00 – 1:30 pm
Participants are expected to join for the entire time.
Recommended Age Group: 12 and up (but younger children welcome if parent/guardians feels appropriate). Under 13 must be accompanied by an adult. The event was specifically created with teens in mind, since they are helping plan it, but adults are encouraged to come too.