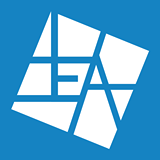 Educational Alliance
ABOUT THIS OPPORTUNITY
Ed Alliance's Center for Recovery and Wellness (CRW) has remained open, providing support for members and the surrounding community during this time. As social distancing restrictions lessen, CRW has reopened its twice weekly Free Brown Bag program. Through this program, we distribute over 300 bags of food to the community each week. We are looking for volunteers to help!
As a volunteer, you will assist in some or all of the below activities:
· Volunteers will help unload donated boxes of food from trucks and organize.
· Volunteers will repack food items from boxes into "free brown bags."
· Volunteers will assist in distributing these free brown bags to community members – this will involve interacting with community members and tracking bag distribution.
· Volunteers will help with clean up. 
This is an in-person volunteering opportunity, and we want you to know that many precautions are in place. The facility is sanitized daily, masks are required, gloves are available, and contact tracing / temperature checks are required for everyone entering the facility. If you are well and able, you will be providing valuable support to the community during this challenging time.
WHAT IS YOUR COMMITMENT?
· Shifts are every Tuesday and Wednesday from 2PM – 5:30PM. Sign up as frequently or infrequently as desired. Any help you can provide is appreciated!
APPLY TO BE A FOOD PANTRY VOLUNTEER IF YOU ARE…
· Looking for a way to help essential workers and the community during this time of crisis
· Healthy and feel comfortable volunteering in-person
· Over the age of 18
· Able to comfortably stand for long periods of time and lift objects up to 15 lbs.
· Bonus if you can speak Cantonese or Mandarin. Please let us know on arrival!
Click the "Sign Up" button to volunteer!