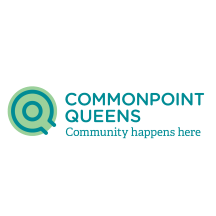 Commonpoint Queens
ABOUT THIS OPPORTUNITY
Commonpoint Queens' food pantry provides more than 16,000 food packages every year to people in need. We serve people throughout Queens and Northwestern Nassau County. Our clients are primarily seniors and working families.
Get your hands dirty (with food) and help us make snack packages for our community! We'll prepare healthy snacks with granola and fruit to be distributed the same week.
This is a great volunteer opportunity for families and kids 10+.